Pride in our accomplishments
 We join the ranks:
Over the next couple of weeks, as inspections are passed, and permits are stamped – Flying Bike will join an elite group of breweries in the land.  Those Cooperative Breweries that are OPEN and Operating in the USA!
Flying Bike has made history in many ways already:
Only the 2nd incorporated Co-op Brewery in the entire USA (2011)
The FIRST established Cooperative Brewery in Washington State!
The Highest number of Founding members at opening (1,420 1,500 and counting!!)
And we Built a brewery around a concept – not a brewer.  And by doing so, snagged one of the premier brewers in the PNW!
All of our members should be supremely proud of what we have done.
Members have conceived this, funded it, and built it with their own hands (with over ¾ of the work in the brewery in donated time and talent!)
We have built a brewery we can all be proud of, from the latest member, to the oldest member, to the Head Brewer – we have achieved an enormous task and compromised very little in our communal pursuit of a top tier brewery and Tasting Room built by, and for, our members!!
I am humbled, and inspired, every damn day by all of you.  Toast yourselves, and give 3 cheers for #memberdrivenbeer!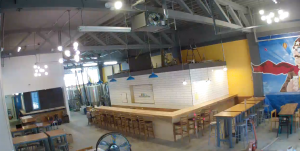 Thank you for all that you do, for OUR brewery, and I hope to see you in the Tasting Room soon and thank you personally!
Beers!