MDC: Seattle Humane (Society)
Saving Lives, Completing Families
Event Date: April 21st
When was the organization founded? 1897
Mission: Seattle Humane promotes the human-animal bond by saving and serving pets in need, regardless of age, ability, circumstance or geography.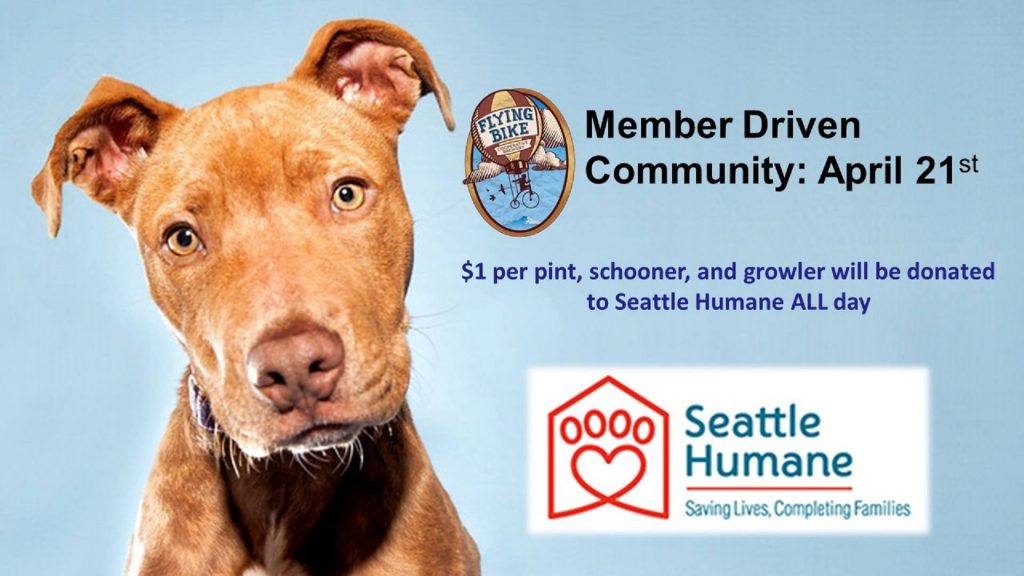 Why are people passionate about your organization or cause?
In addition to adoptions, Seattle Humane has several community service programs like a Pet Food Bank, Humane Education for low-income middle school students and Pet Project for pet owners living with HIV/AIDS.
We are an independent, nonprofit organization. We are not affiliated with city or county animal shelters or with any other humane society locally or nationally and receive no tax dollars.
We save more than 7,000 animals a year. With no time limits.
We achieved a 97.77 percent Live Save Rate in FY 2014-15, one of the highest in the nation.
80 cents of every dollar donated benefits the animals. Your donation goes directly to the care of homeless pets.
Seattle Humane was ranked among the top charities in the country by Charity Navigator - the nation's leading charity evaluation group
What were you able to accomplish in 2015?
Animals placed:  7138  (including adoptions, returned to owners and transferred to partner rescue groups)
Animal save rate:  97.84
Low-fee/free public spay/neuter surgeries:  2708

Pet

Food Bank:  187,181 pounds distributed
MaxMobile:  Adoption and Education visits 35 education and 295 adoption events
People reached by our Visiting Pet Friends program:  8483 (In senior centers, hospital and homes for the disabled)
Volunteer Hours:  205,686
3 Fun Facts About Seattle Humane:
We are one of the oldest nonprofit organizations in Washington
We have over 2,000 volunteers to help care for the animals in our care
Every pet receives vaccinations, a spay or neuter surgery and microchip prior to adoption
How can people get involved with your organization? Through volunteering, donations or pet adoptions.
Website: www.seattlehumane.org
===========================================================
During the 2015 Flying Bike Board election cycle we had our membership nominate up to three different nonprofits for us to support throughout 2016. Due to the diversity of member nominated charities we designed a giving strategy that would allow us to support a large number of charities. This priority is where we came up with our Member Driven Community series. On the first and third Thursday of every month we will be featuring a different member nominated nonprofit at the brewery.
We will have charity staff or volunteers on site to educate people on the organization's mission from 5pm to 9 pm during the event. For the entire day we will be donating $1 for every pint, schooner and growler purchased throughout the night. It's an opportunity to learn about how great organizations are changing the world and raise some money and a beer.